Ian Fitzgerald
Saturday, April 6, 2019
with special guest STuart Earl Bond
Saturday, April 6, 2019
Doors 7:00 PM / Showtime 8:00 PM
All Ages

Artist website: Ian Fitzgerald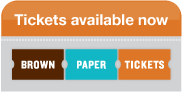 Pre-sales for all shows end at noon on the day of the show. Tickets are will call only, nonrefundable, but transferable to another person (for the same show). All tickets are general admission.
Hailed as "the songwriter's songwriter" by the Newport Folk Festival, Ian Fitzgerald has been criss-crossing the country over the past several years singing what he's written. After having picked up the guitar in his late teens with the simple goal of learning to play the songs of others that had become so integral to his life, Ian began in his early 20s to write songs of his own. Ian's first attempts at songwriting coincided with a deepening appreciation of early folk music, which helped establish the path he would follow with his own work. After three albums in quick succession, Ian evaluated what he'd learned about the songwriting and record-making processes and applied those lessons to his two most recent albums, No Time To Be Tender and You Won't Even Know I'm Gone.
Based in New England, Ian has performed as a solo act for the better part of a decade. Following the release of You Won't Even Know I'm Gone, Ian assembled a band to bring that album's fuller arrangements to the stage. That band, dubbed Ian Fitzgerald & Something Else by its other members, has also revisited and rearranged some of Ian's older songs. Something Else features some of the finest musicians from around New England: on lead guitar, Seamus Weeden of the Providence rock band Smith&Weeden; on upright bass, MorganEve Swain, known both from her time as one half of the duo brown bird and as the multi-instrumentalist leader of The Huntress & Holder of Hands; and on drums, James Maple, who is himself a singer-songwriter in addition to having played drums in The Huntress & Holder of Hands. The band's traditional two guitars/(upright) bass/drums lineup places the sound of Ian's songs squarely in the current wave of Americana and roots rock while allowing them still to be defined by his singular lyrical approach.
The result, over these past few years, has been a growing recognition of Ian's work and songwriting ability. Ian maintains a touring schedule of about 100 shows per year which has brought him, so far, to 39 states. Ian has performed both solo and with full band at the Newport Folk Festival. He has been featured in the Emerging Artist Showcase at the Falcon Ridge Folk Festival. And he has opened for such notable artists as Iris DeMent, Joan Shelley, Darlingside, The Ballroom Thieves, Anna & Elizabeth, Matt the Electrician, Willy Mason, and many more. In early 2019, Ian will release an EP of duets with Rachel Sumner. He is also in the process of writing and preparing to record his next solo album.
Stuart Earl Bond is a singer songwriter and multi instrumentalist from Nashville, TN by way of Tuscaloosa, AL were he was raised. His father, a minister, and his mother met one another in church choir. Growing up learning to sing and play along to old hymns and bluegrass songs was the foundation that set his musical journey forward.
Immersing himself in the old country, blues and folk songs of days well gone, he found a stranger and a friend. Over the last decade and more he's performed and toured with numerous bands across the country and even outside of it. Now residing in Columbia, PA with his wife and daughter, he's relearning who he is as a performer, writer and singer. If it sounds honest, if it brings you joy or sadness - and he hopes it does - then hopefully it means he's doing something right.