Christian Lopez
Saturday, April 14, 2018
with special guest Suzi Brown
Saturday, April 14, 2018
Doors 7:00 PM / Showtime 8:00 PM
All Ages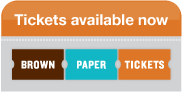 Pre-sales for all shows end at noon on the day of the show. Tickets are will call only, nonrefundable, but transferable to another person (for the same show). All tickets are general admission.
For singer, songwriter and guitarist Christian Lopez, Nashville has become a home away from home. That's where he comes to write. He rehearses there with his band. His debut album and Red Arrow, his brand new follow-up for Blaster Records, were recorded in Music City too.
But his heart? His long-term dream? Well, they're rooted someplace far away from Music Row, to the place where he was born and knows he will never leave.
"I've dedicated 100% of my life and time to my music. I work on some aspect of it every day. But I also see myself back in West Virginia someday, with a house and a big yard where I can relax. And a dog too," he adds quickly, with a laugh. "You could say that's the American Dream. For me, it's more specifically my West Virginian dream."
Handsome, thoughtful and well spoken, Lopez is less concerned with the rock 'n' roll lifestyle than with spending time back home with friends, family and the old cars he and his dad like to tinker with. At the same time, as interest in his multiple talents heats up, this only feeds into his fascination with discovering places, ideas and music. Lopez has been stoking that fire for five years, since he began touring and learning how to turn a bunch of bar patrons into foot-stomping, cheering fans.
By that time, Lopez had already laid the foundation of a distinctive sound and style. Drawn first to the power of classic rock 'n' roll, Lopez enriched and expanded on this foundation at age 15. "That's when my dad brought me those The Essential compilation albums from Willie, Waylon, Johnny and Kris," he remembers. "It was then that I started to realize that meaning and message could matter in music."
So he started to write. He widened his listening, going deep into and beyond traditional country toward what wasn't yet labeled as Americana. When inspiration struck, he responded with a song. Soon inspiration became a frequent caller. Originals nudged covers out of the way on his set lists. His love for music transformed into certainty that performing his own songs was what he had been born to do.
Eventually Lopez connected with Grammy-winning producer Dave Cobb in Nashville. Their creative synergy ignited on Lopez's first album, Onward, released in 2015. "Working with Dave taught me to trust my first instincts and not to overthink my ideas because the magic usually comes naturally," he says. "I'll remember that forever."
Two years later, with characteristic curiosity, Lopez decided to explore different paths for his sophomore project. Over nine months, he tempered the intuitive approach he had cultivated for Onward with a more measured process, beginning with the careful selection of producer Marshall Altman. "It was almost like a science experiment," he says, with a laugh. "But that's what I thought recording would be like when I was a kid — a work of art rather than just throwing together a bunch of songs."
The songs, too, were different. His recent works reflected a more perceptive view of the world as well as a greater self-awareness. Some of this came from co-writing, which he'd never done before. "It did help me expand my thought process and come up with ideas I never would have on my own."
All of which makes Red Arrow a milestone for this emerging artist. On "Don't Wanna Say Goodnight," Lopez kicks into high gear, riding by the rockabilly rhythm as if hearing it for the first time. A different innocence informs "Swim The River," through lyrics that conjure the thrill of young love. On the other hand, "1972" is a disarmingly affectionate tribute to his International Harvester Scout — and the romantic adventures it has witnessed. Writing with Mindy Smith and Josh Williams, Lopez came up with "Still On Its Feet," an eloquent analogy equating beloved old piece of furniture with one who has weathered hard times; Vince Gill's guitar accompanies Lopez's intimate vocal. And for more classic harmony singing, look no further than "Caramel," where Lopez and Kenneth Pattengale of Milk Carton Kids blend their voices and acoustic guitars with a synchronicity the Everly Brothers might have admired.
There's much more as well, but pay special attention to "Steel On The Water." Lopez wrote this one alone, on his last night aboard the aircraft carrier USS John C. Stennis en route from Pearl Harbor to San Diego. Brought onboard to entertain 5,000 sailors on their way home, he ended up at least as moved by their stories as they were by his music.
"This is maybe the most personal song I've written yet," Lopez says. "When you come from the outside and join a bunch of people who've been living on that ship for years at a time, they gravitate toward you. They want to talk with you. They tell you everything. You're almost like a refuge to them. It's overwhelming, especially coming from kids your age."
Lopez was struck especially with the parallel he sensed between their lives and his as he embarks ever further and for longer hauls away from his West Virginia home. But he understood the differences in their missions too. "The first lines talk about how 'some go for school; some go for tradition and some go for a last resort.' I had conversations with people on that ship who had done those things. I was so emotional when it was time to leave them."
On these songs and the album's six other offerings, Red Arrow does us a service. For many, it will introduce an artist whose singing radiates youthful infatuation with life through songs rooted in a reverence for American tradition. To those who have already had the pleasure of discovering him, it documents the next stage of a journey toward wisdom, insight, perhaps heartbreak and a fruitful crop of great new songs to come. For Lopez, maybe it's a ticket on that trip that will lead to faraway places yet end back home in West Virginia. Through his music we travel with him, beginning here.
Singer/songwriter Suzi Brown has found herself on a musical journey, from playing coffee shops, wineries and theaters to studio work on her first full length album "Siren Song." She has collaborated with Producer Pier Giacalone (Regina Spektor and Sloan Wainwright); drummer Rodney Holmes (Carlos Santana and Steve Kimock); and keyboardist Arne Wendt (Bon Jovi). Suzi has opened for Sixpence None the Richer and co-billed with the Indigo Girls at the Wild Goose Festival in 2013. She had also co-billed with Keller Williams and George Clinton at the Frozen Harbor Festival in 2018.
Suzi's music is a variety of cultural styles encompassing Celtic, Asian, Island, and tribal beats with traditional folk/pop. People have called her "the two handed orchestra" due to the unique two hand tapping technique that she employs with her guitar. Weaving together her storytelling abilities and a unique instrumental talent, her rhythm strikes a familiar chord in the listener. From lyrics that will leave you with a reminiscent smile to serious topics about the issues surrounding the current times, Suzi's songs are both easy to sing along to and hard to forget.