Front Country
Saturday, November 3, 2018
with special guest The SEa The Sea
Saturday, November 3, 2018
Doors 7:00 PM / Showtime 8:00 PM
All Ages

Artist website: Front Country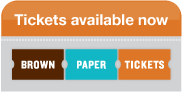 Pre-sales for all shows end at noon on the day of the show. Tickets are will call only, nonrefundable, but transferable to another person (for the same show). All tickets are general admission.
An acoustic band born in the land of tech innovation, Front Country was never going to be accepted as an authentic American roots band out of the gate. Cutting their teeth in progressive bluegrass jams in San Francisco's Mission District and rehearsing in the East Bay, they learned to play roots music their own way, with the tools they had on hand. A mandolinist with a degree in composition and classical guitar. A guitarist trained in rock and world music. A bassist equally versed in jazz and bluegrass. A violinist with technique that could seamlessly hop between honky tonk and electropop. A female lead singer with grit and soul that was also a multi-instrumentalist and songwriter. In a wood-paneled country dive bar in the shadow of the San Francisco skyline, Front Country forged a sound hell bent on merging the musical past with the future.
The Sea The Sea is an Upstate New York based indie folk-pop duo-band featuring what Huffington Post calls, "Two of the loveliest male-female voices you might ever hear this or any other year." Their 2014 debut release, Love We Are We Love, received praise from NPR, American Songwriter, and No Depression, among others, gathering nearly 10 million streams on Spotify. The animated video for their song "Waiting" sparked viral interest including Buzzfeed, Pitchfork, and inclusion at the international TED 2015 conference. Mountain Stage host Larry Groce calls them "ready to take their place among the best young male/female duos now performing." Their 2016 release, the six-song EP In the Altogether, recently earned features by Apple Music including Best of the Week and A-List Singer/Songwriter.