Kat Wright
Thursday, November 14, 2019
with special guest Jake Matthew Rivers
Thursday, November 14, 2019
Doors 7:00 PM / Showtime 8:00 PM
All Ages

Artist website: Kat Wright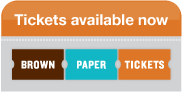 Pre-sales for all shows end at noon on the day of the show. Tickets are will call only, nonrefundable, but transferable to another person (for the same show). All tickets are general admission.
Kat Wright, whose voice is both sultry and dynamic, delicate yet powerful; gritty but highly emotive and nuanced, has been described as "a young Bonnie Raitt meets Amy Winehouse." Add to that voice enough stage presence to tame lions, and the combination of feline femininity proves immediately enchanting. There's soul flowing in and out of her rock 'n' roll with a serpentine seduction. Some of soul music's sweet, grand dames belt, shout, seethe, and succumb, while Wright sings gently like a heartache's apology. It's funky in spots and beautiful all over. And it hurts a little … like it should.
Jake Matthew Rivers
Jake Matthew Rivers works as both a performing cellist and as a singer-songwriter, making his musical palette diverse. Utilizing cello, voice, and a loop station, Jake creates sounds and musical statements underneath his songs that draw from a very wide array of musical styles, from rock, to blues, all the way to romantic and impressionist era music.