The Meadows Brothers
Saturday, April 21, 2018
with special guest Rivers
Saturday, April 21, 2018
Doors 7:00 PM / Showtime 8:00 PM
All Ages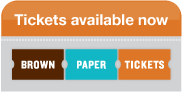 Pre-sales for all shows end at noon on the day of the show. Tickets are will call only, nonrefundable, but transferable to another person (for the same show). All tickets are general admission.
Ian and Dustin Meadows are The Meadows Brothers. They share that essential brother-band DNA: a telepathic tightness, the ability to stop and start vocal phrases in lockstep, to fall effortlessly into close harmonies, trade off phrases and navigate together through the fresh American roots music they create.
"Singing guitarists Dustin and Ian Meadows prove that roots music is an unending resource, turning early influences gleaned from the Band and Gillian Welch into an engagingly twangy sibling sound all their own." BOSTON GLOBE
"Blending folk and country with a blues edge, the brothers Meadows pack a powerful punch for being just two dudes armed with only a couple acoustic guitars and a harmonica. But their harmonies are the type of stuff only siblings can usually muster and their songs smack of souls much older than their earthly years would let on." - Chip McCabe, LONESOME NOISE
Rivers is an acoustic trio from Carlisle, PA playing a smattering of genre-bending sounds, tapping into folk-rock, pop, funk, blues, chamber pop, Americana, roots rock and alternative to create a fluid and dynamic indie-folk style. Their distinctive amalgamation always keeps you guessing as they change it up and throw it down with surprising versatility and creativity.