Nora Jane Struthers
Thursday, September 20, 2018
with special guest Zach Schmidt
Thursday, September 20, 2018
Doors 7:00 PM / Showtime 8:00 PM
All Ages
 
Artist website: Nora Jane Struthers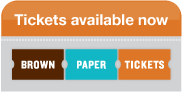 Pre-sales for all shows end at noon on the day of the show. Tickets are will call only, nonrefundable, but transferable to another person (for the same show). All tickets are general admission.
Nora Jane Struthers is "remarkable," says Ann Powers of NPR Music, and writes music that is "as powerful as anything Jason Isbell released this year." The songs that last decades and weave themselves into the fabric of listeners' lives are usually the ones in which an artist lays her soul bare for the world to hear. Struthers' new album Champion, released at the close of 2017, is built on these kinds of songs. Struthers wrote and recorded the album with her longtime road band the Party Line, and the chemistry between her and the other players is palpable. Champion is the follow-up to 2015's Wake, and earned Struthers acclaim from major outlets like NPR's Fresh Air, Rolling Stone, and Vice/Noisey, who raved that "Nora Jane Struthers and her band sound ready to take over Americana completely … bringing a fuller, harder sound to the table."
Born in Virginia and raised in New Jersey, Nora Jane grew up playing and singing bluegrass and country music with her banjo-playing father. After a move to Nashville, Tennessee and a brief stint fronting the band Bearfoot, in 2012 she formed her band the Party Line and started taking her songs on the road, creating a sound that blends infectious rock with her country roots. She fronts the band on acoustic and electric guitar and is joined by Joe Overton (banjo, fiddle and steel guitar), Josh Vana (electric guitar and harp), Brian Miller (bass) and Drew Lawhorn (drums). Now, after hundreds of performances at venues and festivals from coast to coast, the band is known as much for their tight, high energy live show as for Struthers' smart and disarming lyrics.
There's an honesty and energy to Nora Jane's stage presence; a vulnerability that is part and parcel of great artistry. In one moment, she joyfully leads the audience in a dance party … in the next, she lays her soul bare for the world to hear. A performance by Nora Jane and her band is full to the brim with stellar musicianship, unexpected arrangements that blur the lines between folk, roots, and rock, and an audible sense that everyone in the room is having a damn good time.
The best songwriters can take you to a specific place and specific time – even if you've never been. It's exactly what happens when you listen to Zach Schmidt's music. Emerging on the Nashville folk music scene with his 2013 release of Horse or Truck or Train, Zach demonstrated undeniable talent as a fresh singer-songwriter.
Zach's music has a profound ability to pay homage to the longstanding tradition of folk music while breathing new life into American sound. Between a bicycle trip across the continental US, cattle ranching in Texas, and the hard traveling life of a touring musician, Zach has had plenty to write about. His latest album, The Day We Lost The War, tells stories of hard work inspired by rust-belt towns, as well as tales of heartbreak by lovers torn apart by land or sea. In a few short years, Zach became a staple of the Nashville folk music scene.
In their review of Zach's album, "Word Krapht" concludes, "From start to finish, The Day We Lost The War gives the listener everything they could ever need. Honest, heartfelt storytelling layered over melodies guaranteed to stir up all the emotions."