Smith & Weeden
Friday, January 19, 2018
with special guest Sam Goodwill
Friday, January 19, 2018
Doors 7:00 PM / Showtime 8:00 PM
All Ages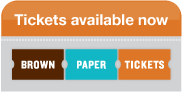 Pre-sales for all shows end at noon on the day of the show. Tickets are will call only, nonrefundable, but transferable to another person (for the same show). All tickets are general admission.
"Smith and Weeden are a rock & roll band from Providence, RI. One could leave it at that, but it seems the confidence that comes with wearing such a badge is both rejuvenating and inspiring and worth a little more explanation. The songwriting is strong and the respect to those before them is apparent in the chemistry, as well as the chorus you end up singing the rest of the week. All hail the group vocal and harmonies. Champion the Les Paul, Telecaster and Fender Bass direct to the amp with no pit stops in between. A backbeat that is all business. Smith & Weeden have no interest in being flashy, perfect or polished. They show up fueled with the desire to find the sweet spot in the room. The one where everything mixes itself. The sound coaxes. You are moving somewhere between a sway and a mosh. Kinda stiff, kinda loose. You know, rock & roll."
-Fancyassmusic
Song-Writer / Singer / Sound Designer / Producer
Sam Buonavolontà (Italian Translation: Goodwill) has been crafting experimental music under the alias "Sam Goodwill" for over a decade. Rooted in thematic lyricism, the music combines engaging songwriting with the drama and energy you'd expect from a Rock n' Roll show. Though by-and-large a solo effort, Sam collaborates with a rotating cast of friends and respected colleagues in the studio and on stage.
Co-Founder of a warehouse studio in Youngstown, OH (Historian Recording Co.), Sam mixes and manufactures sound and dialog for independent movies. This is also where band's such as Mount Eerie, Kelley Deal and Noveller have passed through to record live performances for the concert series "Historian Sessions" that Sam started with his wife and several friends.
With two releases (2009's "Stampede" EP and 2012's "History" LP), Sam has toured extensively in both US & Europe, sharing the stage with bands such as Temples, Reel Big Fish and Damien Jurado.
This past May Sam released a split 7" with DIY pioneer and legend in his own right, Viking Moses. The two were on tour in the UK when they spent a few days at Song, By Toad Records HQ. During their visit Sam was fighting illness and was days away from losing his voice completely. They managed to do some casual recording which turned into some of the rawest material Sam Goodwill has released to date.