Vinegar Creek Constituency
Friday, March 16, 2018
with special guest TBA
Friday, March 16, 2018
Doors 7:00 PM / Showtime 8:00 PM
All Ages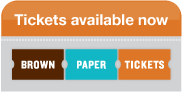 Pre-sales for all shows end at noon on the day of the show. Tickets are will call only, nonrefundable, but transferable to another person (for the same show). All tickets are general admission.
American songs are full of deranged old ghosts howling at the moon. Vinegar Creek Constituency, an eclectic, incendiary string band out of the PA Dutch Country, channels these venerable old ghosts of the American folk tradition through imaginative, emotive original songs delivered with rock n roll intensity. Full of shouting, floorboard- stomping soul, their live performances are uplifting, high-energy events with fans dancing in the aisles and clapping, stomping, and singing along.
Like their folksong forerunners that took root around campfires and on back porches across America, the songs call out from the crossroads of light and darkness. They are dreams of Heaven alongside visions of Hell; songs in praise of love alongside tales of murder and the madness of lovers betrayed; songs that ride the rails, wander the countryside, rise from the grave, and cackle in the face of impending doom.
The musicians of Vinegar Creek Constituency come from diverse musical backgrounds that range from formal Classical performance to experimental garage Rock to traditional Old Time Appalachian string band music to Gypsy Jazz. Consequently, the band's sound encompasses elements of many styles, including super-charged bluegrass, early Sun Records-era rock'n'roll, swing, vaudeville, outlaw country, and ragtime.